Time to celebrate!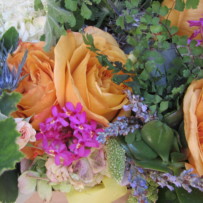 Can it be Two Years already?! here we are… July 24- the anniversary of the first Heliotrope for Hospice delivery! Wow, I have to pause… reflect on the time that passes, how flowers have touched the lives of so many people. As you might know, Heliotrope is not a huge organization. It is small, but with one purpose- providing flowers to those in hospice care, to celebrate life in this part of the journey we all will travel. Each week, whether the donations are enough for 36 vases, or 200 vases… each week, the flowers are gleaned, and arranged with a personal touch, as though each mason jar was going to someone I love. Because, in fact, I believe everyone needs this moment of unconditional beauty at their bedside.
Gratitude… I am overwhelmed by the support of people who believe in the celebration of life with flowers. Whether through floral donations, or precious time given, or monetary support– Here is where I say- thanks be to friends and family, floral businesses and clients, and the volunteers who distribute the flowers to people in care. Yes, it is a list! So here goes:
For your financial (and emotional) support- Shirley Citrowske, Steve & Ann Seney, Scott & Lisa Citrowske, Marge & Paul Cushman, Laurie & Steve Walcott, Kim Morrill & Bruce Gyger, and the Pt. Loma Garden Club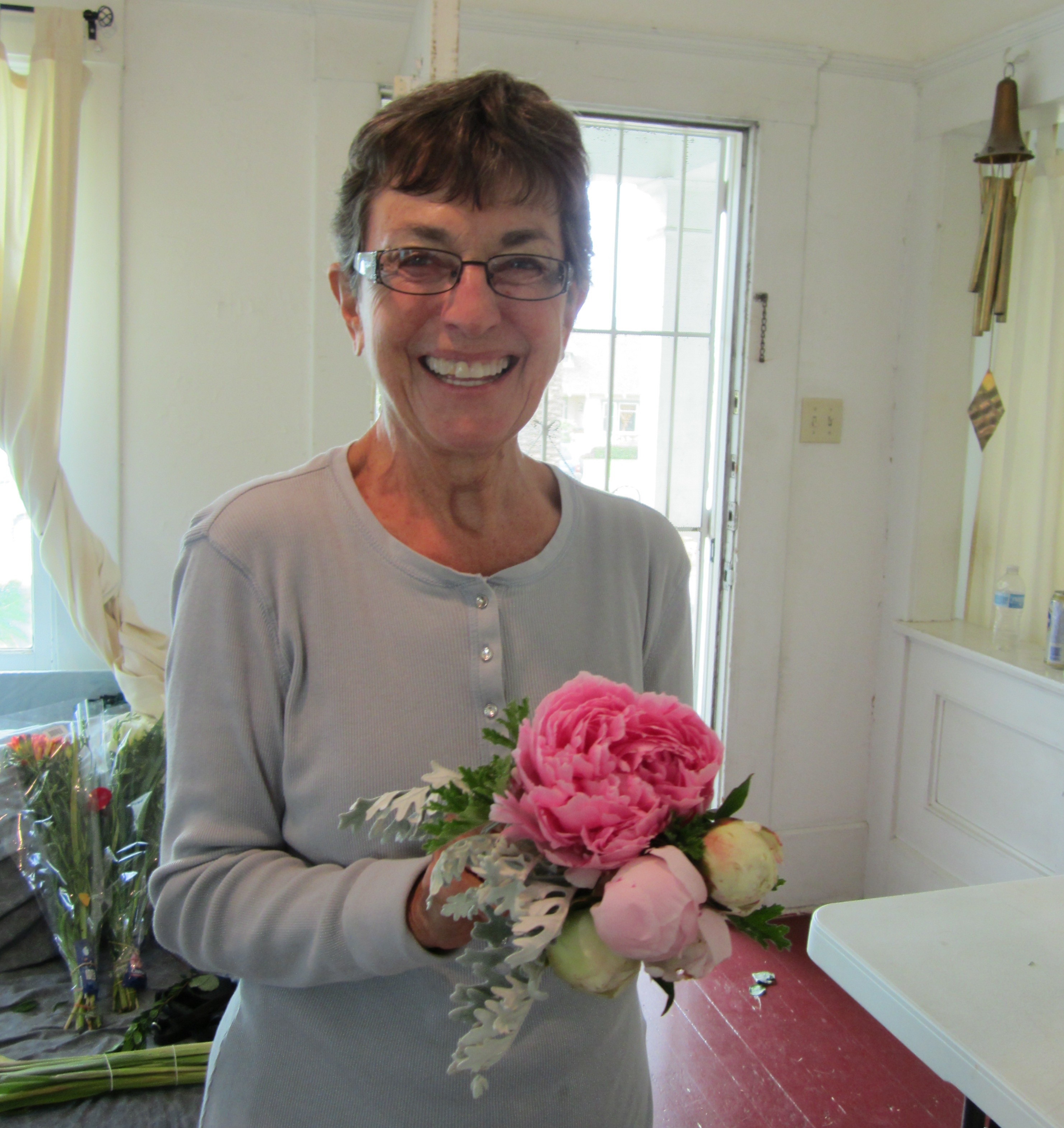 Mom, helping with hospice flowers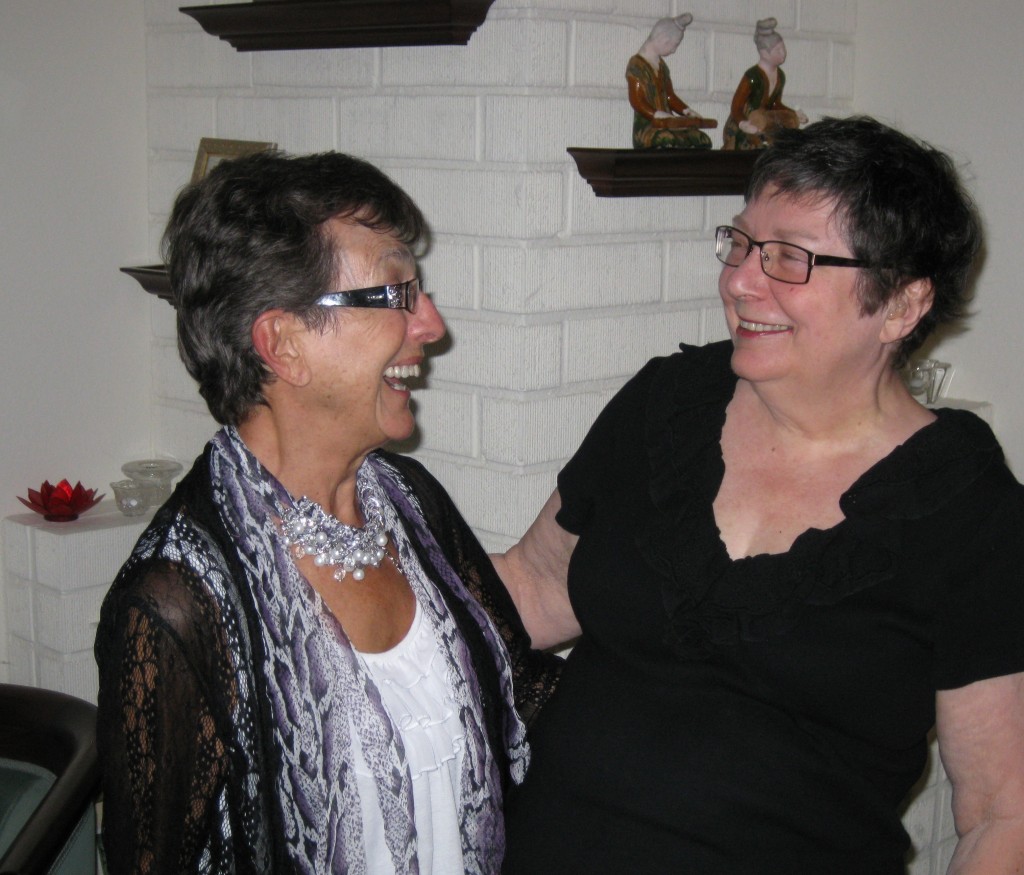 Mom and Julia, meeting for the first time!
To Julia Falk, who delivers and distributes the mason jars of blossoms every week to Hospice by the Sea and the VA Hospice Care Unit
For every Sunday, my thanks to Sara at Trader Joe's Pt. Loma, for setting aside flowers too old to sell, but plenty good enough to last a while for those who need a bit of beauty.
For always being there to lend a hand, whether putting up a tarp, picking up flower donations across the county at crazy hours, organizing me, making the arrangements on the weekends I'm not able to, etc. etc.- Laurie & Chuck Miller, Gail Springman, Nicole Rodriguez
Laurie and Chuck (tarp master extraordinaire!)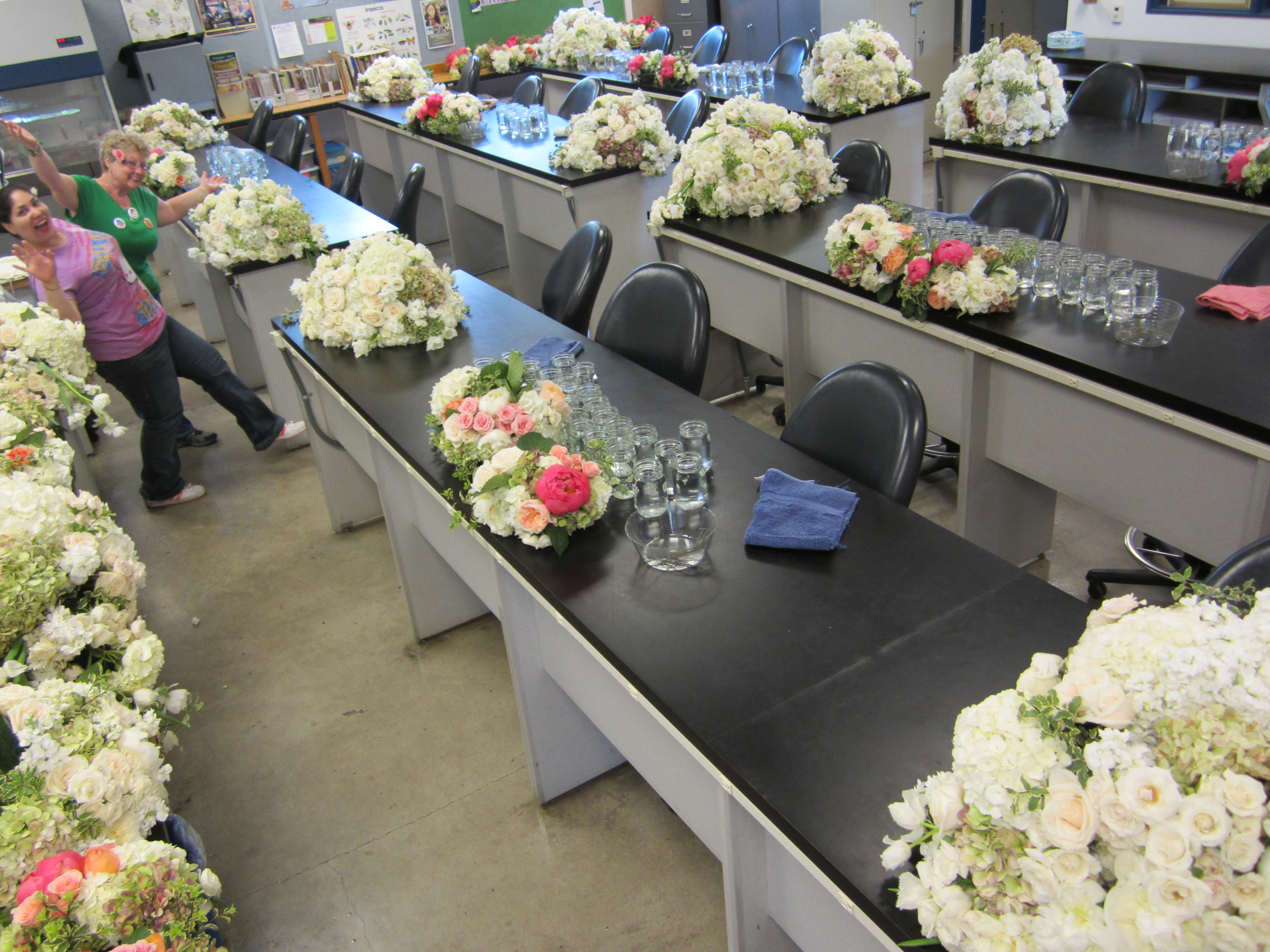 Gail and Nicole, getting ready for the volunteers
To former and current students at Cuyamaca College OH Dept– (you all know who you are!) thanks for responding to those big floral donations, showing up,  giving of your time and talent
To Carleton, for designing an amazing website, for your patience with my lack of savvy in all things technical!
Finally, to the floral businesses who connect Heliotrope for Hospice to their clients, and give them the chance to share the flowers from their wedding and event celebrations with people in hospice care:
Cindy at Mayesh Wholesale Florist, Annette at Flowers~Annette Gomez, Adrianne at Adrianne Smith Floral Design, Sara at Black Lotus Design, Robin at Grand Floral, Sue at Suzan M Florals, LaVonne at Adorations, Patti at Thistle Dew Floral, John at Timeless Blossoms
 To everyone- Take a minute… have a cupcake, listen to your favorite song, admire the sky, celebrate! Please know… I appreciate you!