Bring on the beautiful flowers!
This past weekend was one of those lessons you learn when you feel overwhelmed- when you got what you've been waiting for… and you realize you just can't handle it alone! It's a lesson on trust, and reaching out to people that you can depend on.
The news of a generous bride, willing to donate her wedding flowers, is what Heliotrope for Hospice is waiting for… and when it happens, sometimes it happens BIG TIME! Thanks to LaVonne of Adorations Botanical Artistry, and special thanks to the stunning bride, Alexandra, who decided to gift a tremendous amount of floral décor.  So, I emailed out an "invitation" to help repurpose huge centerpieces into bedside table arrangements for people in hospice care… "just three hours on Sunday, of hydrangea, roses, peonies and tulips…" along with a promise of pizza! … then I waited… who would respond, I thought? who will give up precious, personal time to help with this task? and so the lesson of trust begins.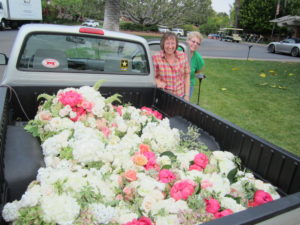 The response was amazing! First, how to get the enormous arrangements from the venue to our destination of deconstruction? My friends, Laurie and Gail, drove their trucks to the site at 7:30AM, loaded up our vehicles to maximum capacity! Talk about some heavy lifting- wow, they are incredibly strong! transport, set up the room, distribute mason jars filled with water, unload arrangements onto the work tables… we wait to see who shows up…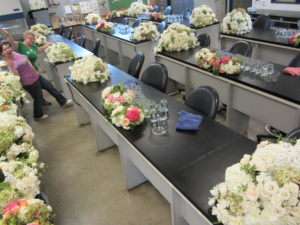 15 volunteers!  with clippers and floral knives- different skill levels, working side by side, learning from each other. My only instructions : "don't use any wilted flowers, clean all the stems well, and give each bundled hand tied bouquet a fresh cut so the flowers will hydrate when they go into the mason jars." again- Trust…that each person would do a great job.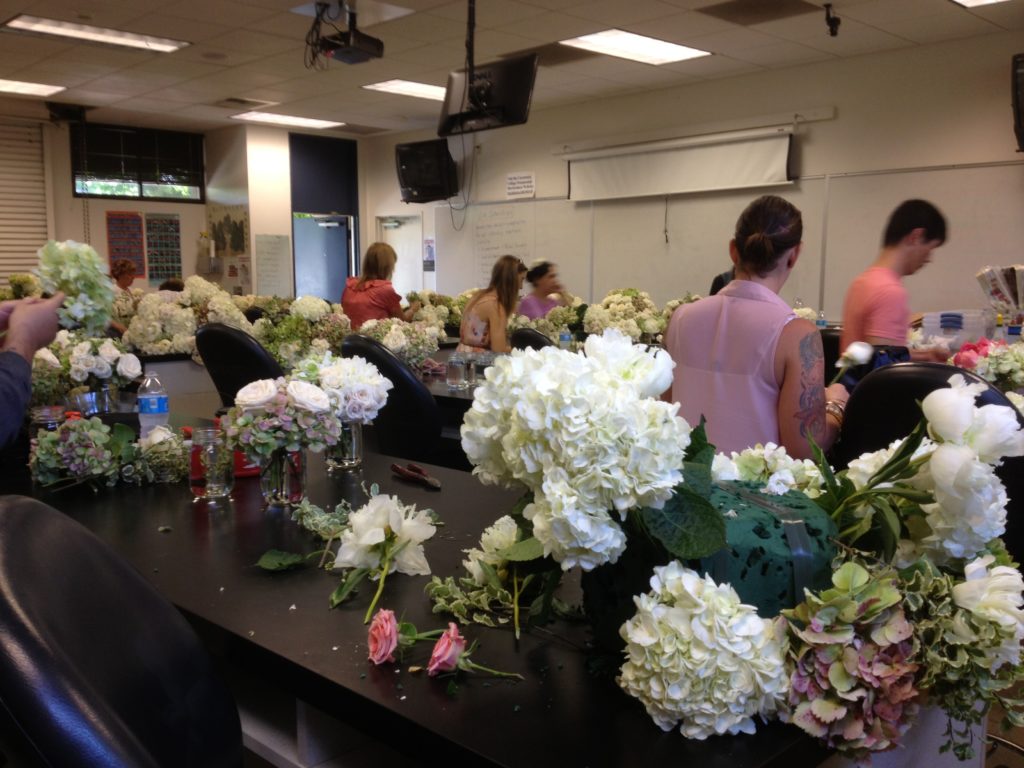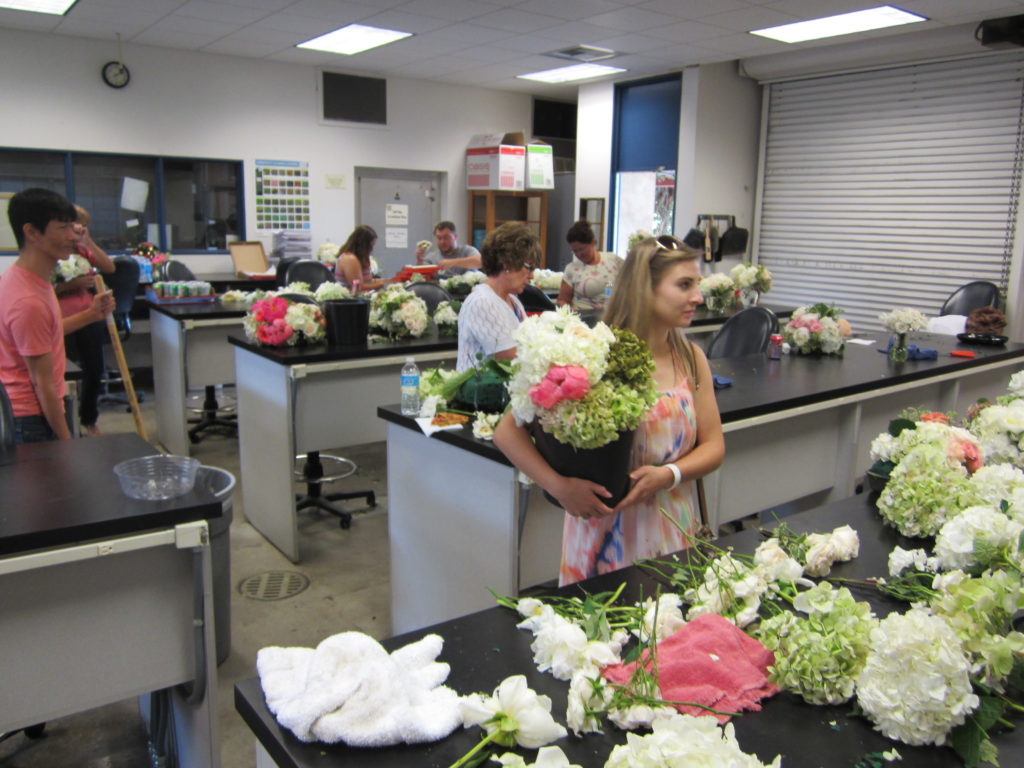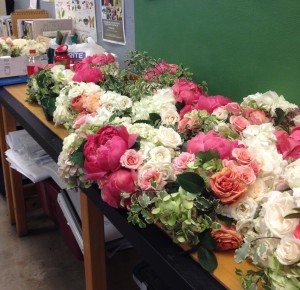 The result? 150 mason jars filled, plus extra vases! safely packed for transport- 175 bedside arrangements were delivered to people in hospice care!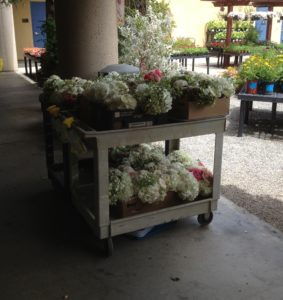 Thanks to my #1 A List: Laurie, Gail, Nicole, Abi, Marge, Joanie, Terah, Savannah, Noah, Ali, Jenna, Stephanie, Brandon, Arianna and Emy.
… bring on the big, beautiful flowers-                     Heliotrope for Hospice will be ready!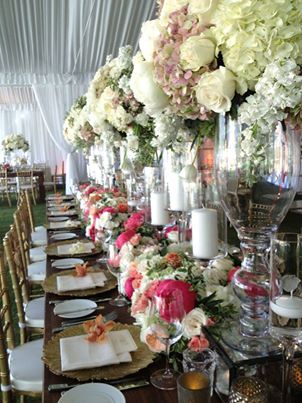 (Head Table at Reception: photo courtesy of LaVonne, Adorations Botanical Artistry)