Coral Charm
Peonies! however you say it or spell it, 'Paeony' or Peony, accent on different syllables- what matters is the beauty of the flower! This gorgeous bloom is incredible in a vase by itself, or mixed with other premium flowers like hydrangea and garden roses. When you buy peonies fresh, they are the size of a golf ball! Do not be deceived! over the course of a week, the petals open and burst into a multi petal bloom the size of your open palm! In Spring you will find them in almost every wedding, since they're affordable and opulent- we get them locally in the higher elevations of San Diego County, or from Portland and Seattle. Other times of the year, you can order them- but the price is extremely high due to import costs. They come from Israel, New Zealand, Holland, Chili, France, etc. It's always Springtime somewhere!
A few weeks ago, a bride contacted me about donating her wedding flowers to Heliotrope for Hospice! As you can see, Ashlee has exquisite taste, and I was so excited about this donation! At midnight, I picked up several centerpieces, and as you can see- they are HUGE!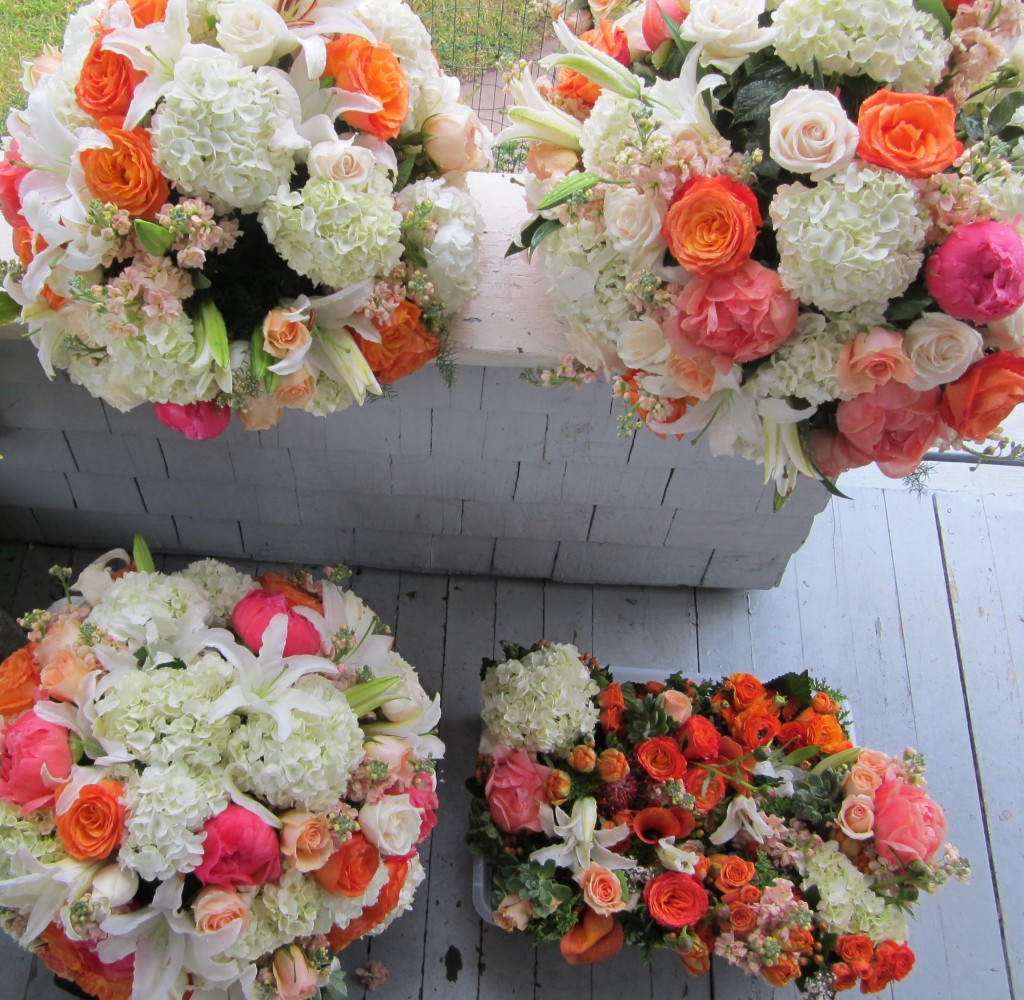 Check out the size of the mason jar to the arrangements!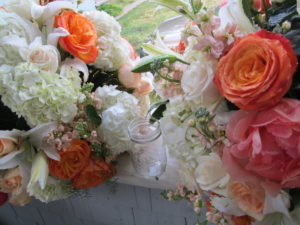 With help from steadfast volunteers, Laurie and Chuck, we were able to deconstruct the large centerpieces, recut all the stems of flowers and cluster the smaller groupings into so many bedside arrangements.
These are the donations I wish for, where the flowers are fresh and so fine! From the time they are enjoyed at the wedding celebration, to the point they are delivered to that person in hospice care, most will continue to bloom for another week.
To watch a peony open, from raspberry pink to brilliant coral to the lightest lemon chiffon and fade to white sand, it is a miracle of nature… To share these flowers with someone you don't know, will never meet, that is a miracle of human nature.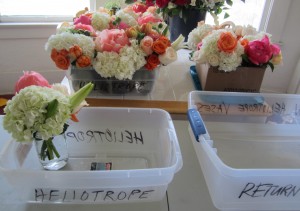 My thanks to Ashlee- Congratulations on your wedding! Special thanks to Sue at Suzan M Florals, for "connnecting the dots"- from you to Ashlee to Heliotrope for Hospice… Our purpose finds a home… in the hearts of the brides that discover they can share their special day with people who need a touch of opulence and elegance in each day.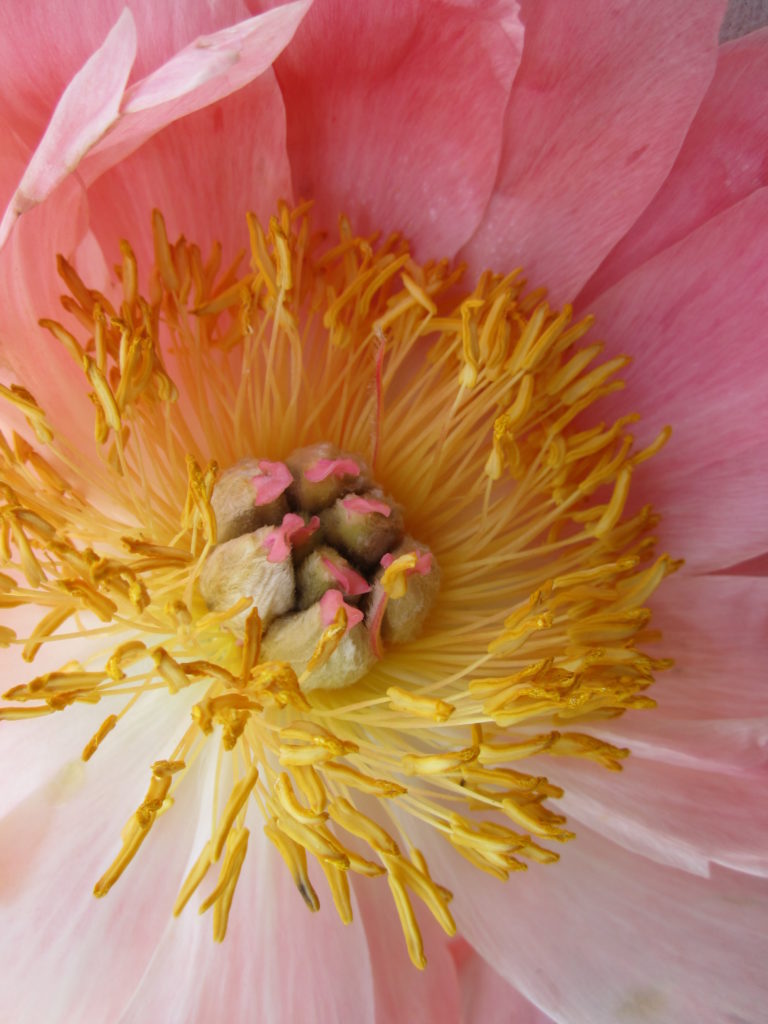 ('Coral Charm' paeony close up)