On Collecting Beautiful Moments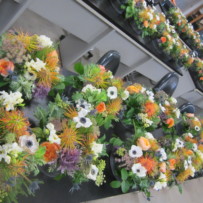 School's out for the summer- I've had a chance to catch my breath! Time to focus on some Heliotrope for Hospice's highlights of the past months. Each week, flowers are delivered to people in hospice care- whether it's sunflowers, roses, peonies, 'calandiva' plants, succulents or whatever I happen to love at Trader Joe's! But when a major event happens, like the annual Sharp Women's Health Conference at the Sheraton Harbor Island Marina- that's when our volunteers rally!
Once the event is over, four vehicles and seven of us pack our vehicles with 75 gorgeous centerpieces, and head out to the workroom to unload and set up for whoever will lend a hand the next day…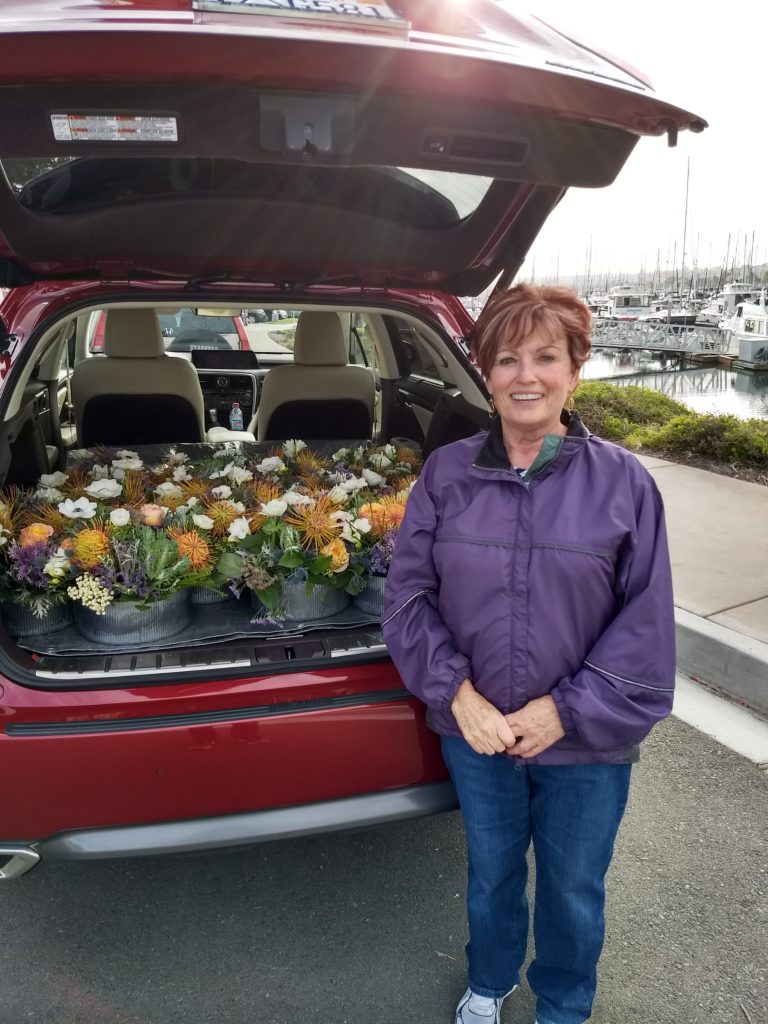 Margie's ready to go!
When everyone shows up the next morning, they can't wait to dive into the flowers!
But first, organization is key- we deconstruct the centerpieces, pulling out flowers too faded, and consolidating the blooms that look perfect.
Mackenna
Some people start with foliages, others prep smaller containers, perfect for bedside tables. There's a task for everyone!
Margie and Eileen, prepping containers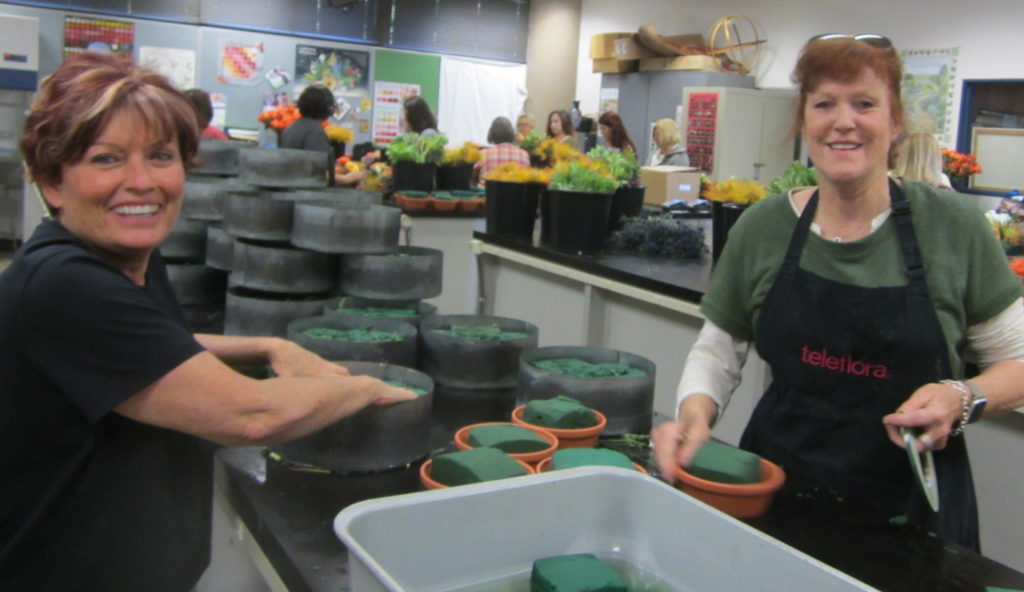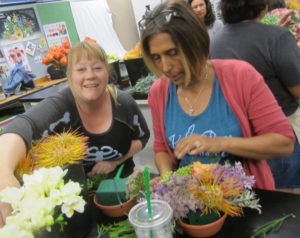 Sharon and Maria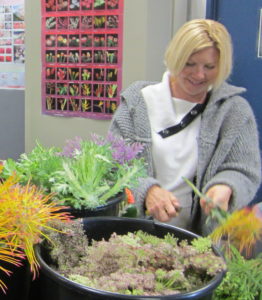 So many people showed up through out the morning, 25+ volunteers bringing friends & family- they came as they could, left when they needed to– it was a series of jobs accomplished, from beginning to end.
Kaitlin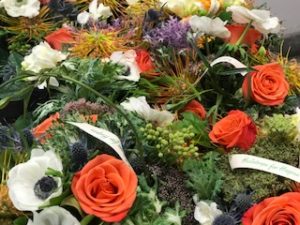 Adding ribbon, cleaning up, and delivering to the various hospices- it takes a lot of hands to make Heliotrope Happen!
Sorry I couldn't possibly get everyone on camera- but you know who you are! Thank you all for showing up… I am so grateful for your willingness to create beautiful floral gifts for people in hospice care! Please take some time to reflect on moments that become memories, to cherish life's journey…