What's your favorite veggie?!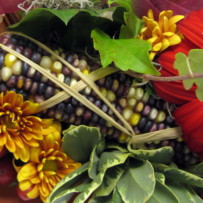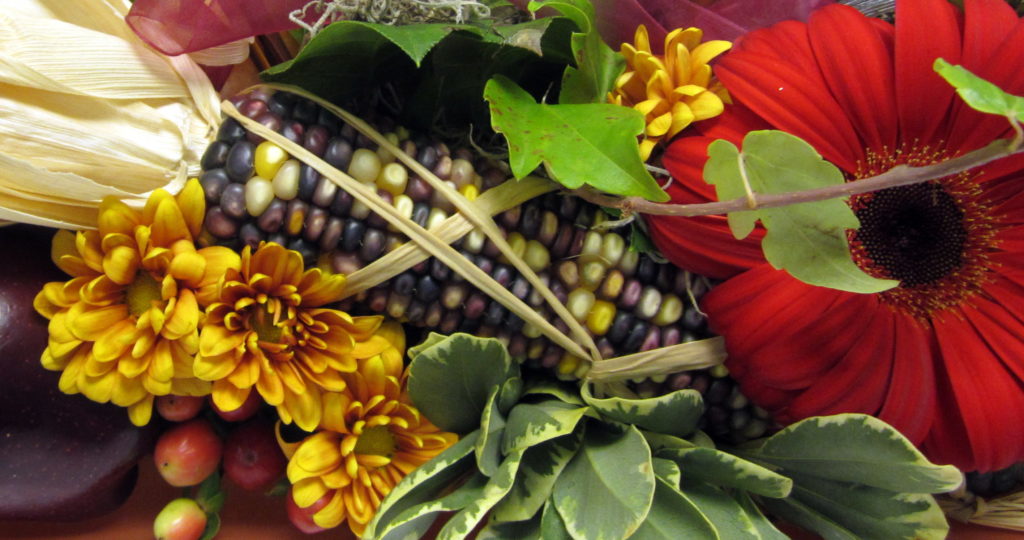 It's that time of year for me to peruse the produce section of the grocery, farmer's markets or specialty Asian stores- time to look at colors and shapes of veggies and fruits that will enhance my floral stylings! And you thought I was talking about eating them!! haha- nutrition aside, I'm more interested in how they will pair with my selection of abundant blossoms when designing Autumnal displays.
Traditional combinations of butterscotch, pumpkin, clove and mustard are always popular for November. Add some mini gourds with lovely striations, or those fantastic turban squash- there's the warm color spectrum. Add aubergine or pomegranate for a contrasting pop.
I love the pastel side of Fall as well. If your decor is muted in tints, shades and tones of blush, ivory and sage- move into the selection of harvest that suits your palette. Reflexed Ornamental Kale (shown below) is a grand focal point with 'Quicksand' roses and antique hydrangea.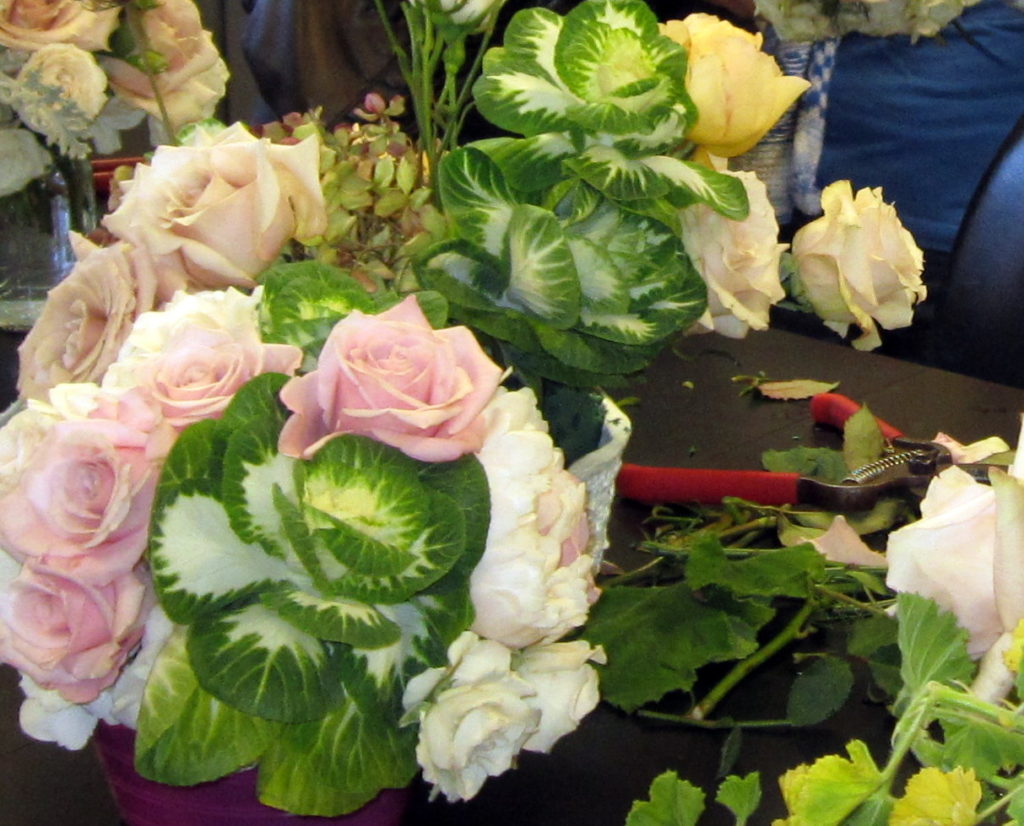 Bosc pears, green grapes, turnips, long green beans tied with raffia, add a few mini artichokes to create delicious texture and shape contrasts! If you have a pepper berry tree in the neighborhood- what a fragrant, spicy cascading accent!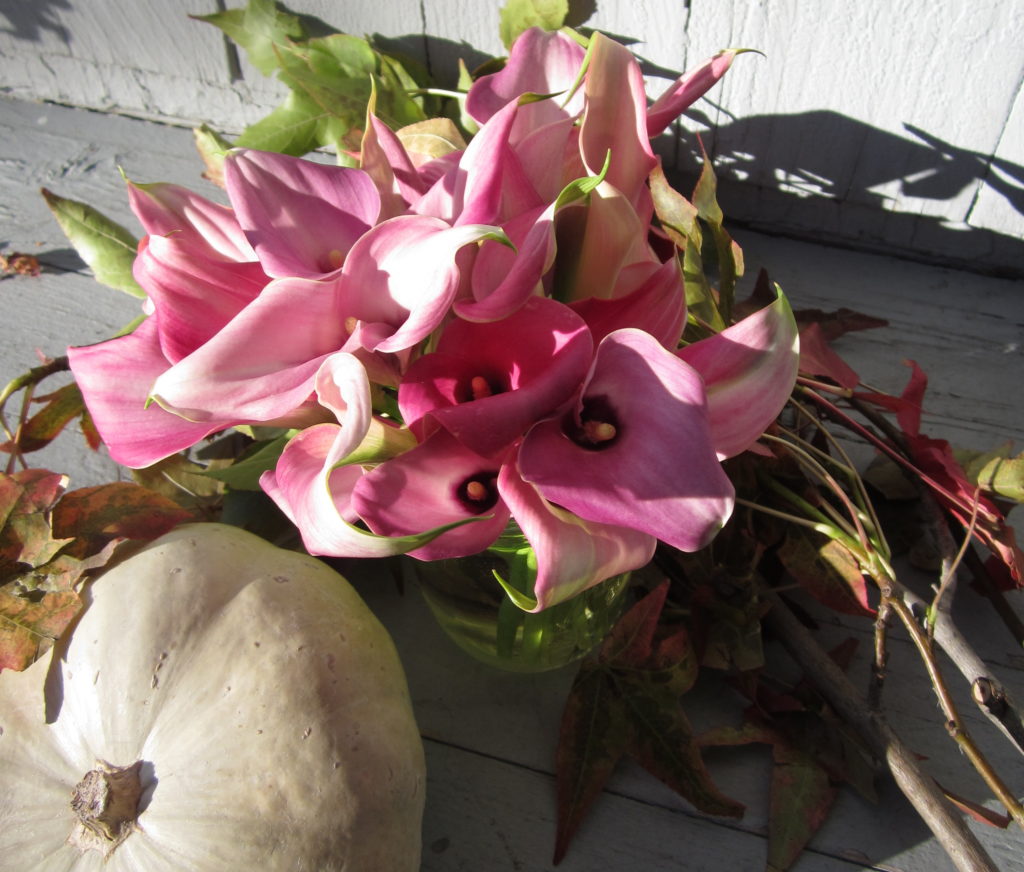 Here's an example of a set up, with two white pumpkins, white curly willow branches (available at Ikea) that will make for a wonderful "table runner". Add pastel flowers and foliage to connect the pumpkin bases. This is a unique styling that would work for either pastel or traditional color selection (use turban squash and natural brown branches). Perfect for a long and low coffee table, side board or entry!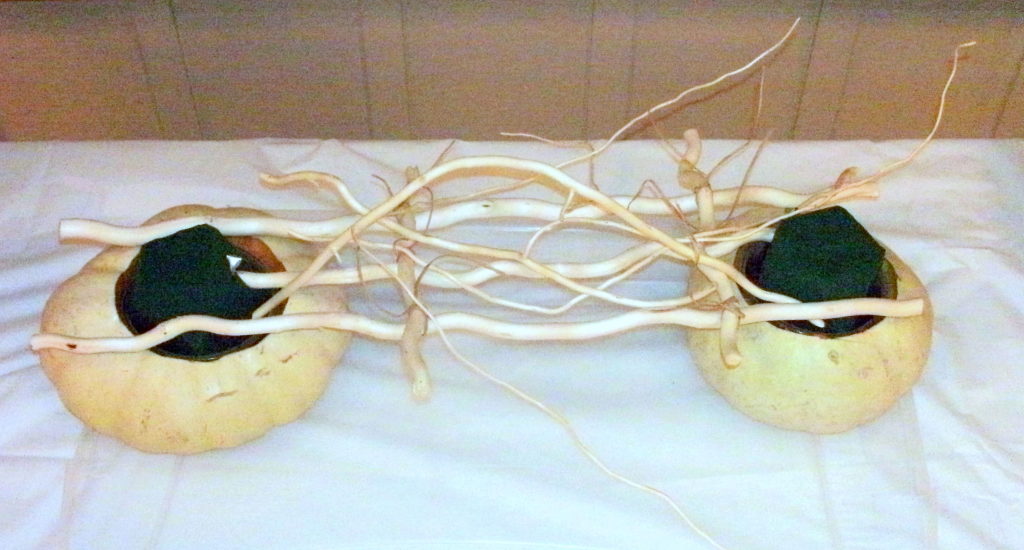 Another way to incorporate a touch of fun is by using different cans with colorful logos. I love spicy food, and with a few of these jalapeno embellished large cans of enchilada sauce, my Thanksgiving table is complete!
Create any theme, with a collection of repurposed aluminum food cans- logos with culinary images, vintage motifs or ethnic flavors! Personalize table settings? – hollow out mini pumpkins, embellish with a single open rose tucked in low with a sprig of Rosemary! P.S. rosemary is symbolic of remembrance~
This month is about Remembering, and Making Memories. My wish for you – time to enjoy this abundant life, with family, friends, food and flowers… Happy Thanksgiving!
In memory of Mary Anne's Mom~