Five Years and Counting!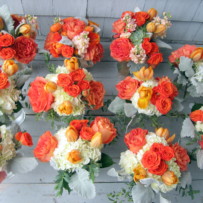 Happy Anniversary to Heliotrope for Hospice!! for five years we have been repurposing"gently used" flowers to people in hospice care! Donations from celebrations- people sharing their flower love. I keep learning how to improve on the basic idea, find better ways to streamline the process. How many volunteers will I need to contact to get each floral donation repurposed?  can I do it on my own? How to get the flowers to me, instead of picking them up at midnight? How to get the bedside arrangements to hospices so the care givers can get the flowers to each patient? An organization, no matter how small, must be organized!
With this 5th year Anniversary, a shout out to a few people that have been truly committed to Heliotrope. As owners/ head designers of floral studios, Patti of Thistle Dew Floral and Event Design, and Sara of Black Lotus Design, always let their clients know about the option of repurposing flowers. High lights of this year…
Thistle Dew Floral Donation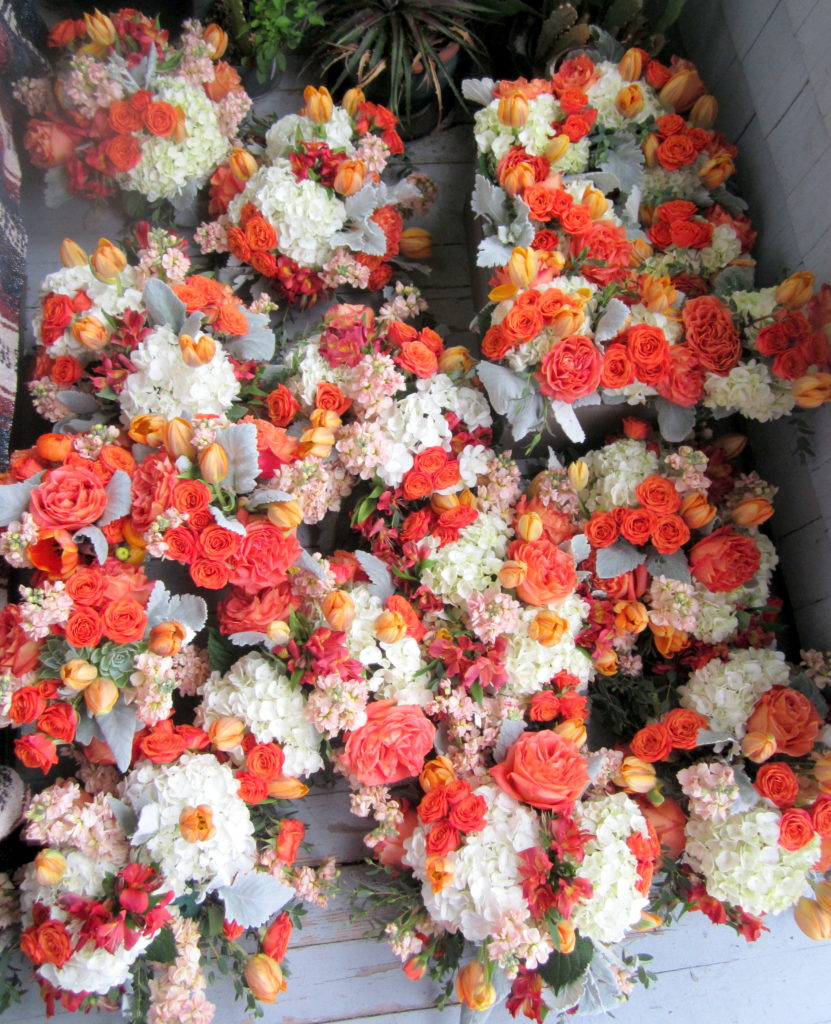 Not only do Sara and Patti mention it when they book an event, they are also instrumental in getting the flowers to me after the event! That's a huge commitment on their part, to be part of the big picture, to be personally connected.
Black Lotus Donation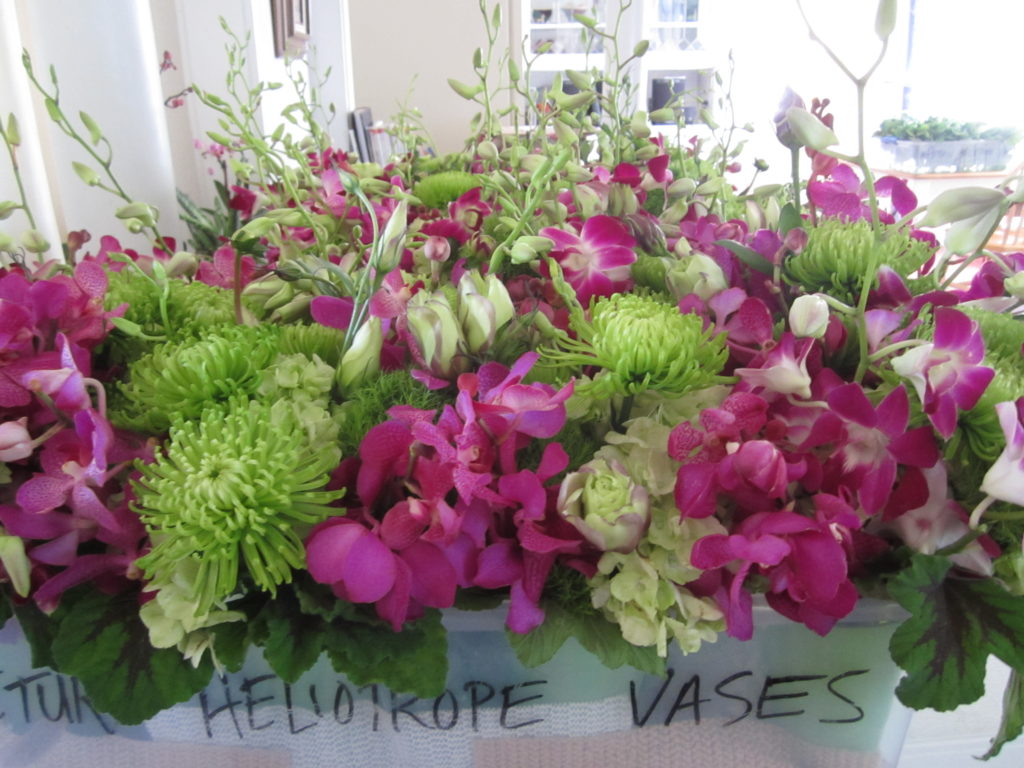 Thistle Dew Donation
Whether colorful brights or blush neutrals, Patti and Sara use only the freshest flowers, so when the blossoms are repurposed, they are perfect for another week, providing a gift of beauty for someone in hospice care~
Black Lotus Donation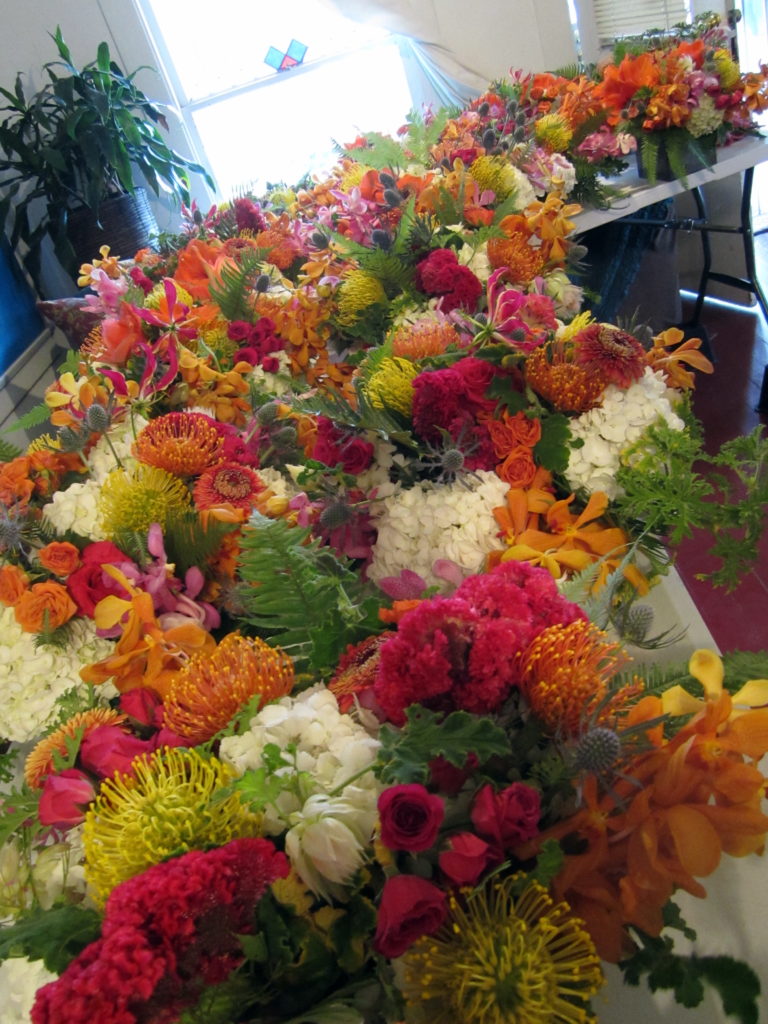 As a 100% volunteer non-profit, there's always room for improvement. Consider what is best for the mission, take care of the people willing to show up and donate their time. When I first started Heliotrope for Hospice, a mentor from SCORE ( Service Corps of Retired Executives, now recognized as SCORE, "Counselors to America's Small Business ) told me, whether or not you are a For Profit or a Non-Profit, you still have to run it like a business!  Reality check- all the good feels step aside…  paperwork to do, acknowledgements & receipts to write, outreach & clear communication with people who want to donate or volunteer, marketing & still learning WordPress … I'm pacing myself for the long run… and it's worth every minute! Thank you to everyone who believes in Heliotrope for Hospice- I appreciate your support. To my mom Shirley, Laura Walcott and Diane Manning, your financial contributions are invaluable!
Special thanks to my friends, my colleagues- you make Heliotrope for Hospice possible!                                                                 
Patti Nylund, Thistle Dew Floral
Sara Eaton, Black Lotus Design