Tree of Life, Tree of Memories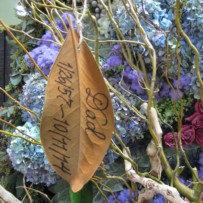 Busy, busy, busy… time goes by… I've been meaning to share this design, this Memorial Tree, wall of flowers, foliage and branches, since January! That's when it all went down- when the tree was built on a wall of floral foam- a grand plan, sketched out beforehand, with approximate dimensions & a wish list of the best flowers I could think of, in a color scheme that exuded calmness and tranquility.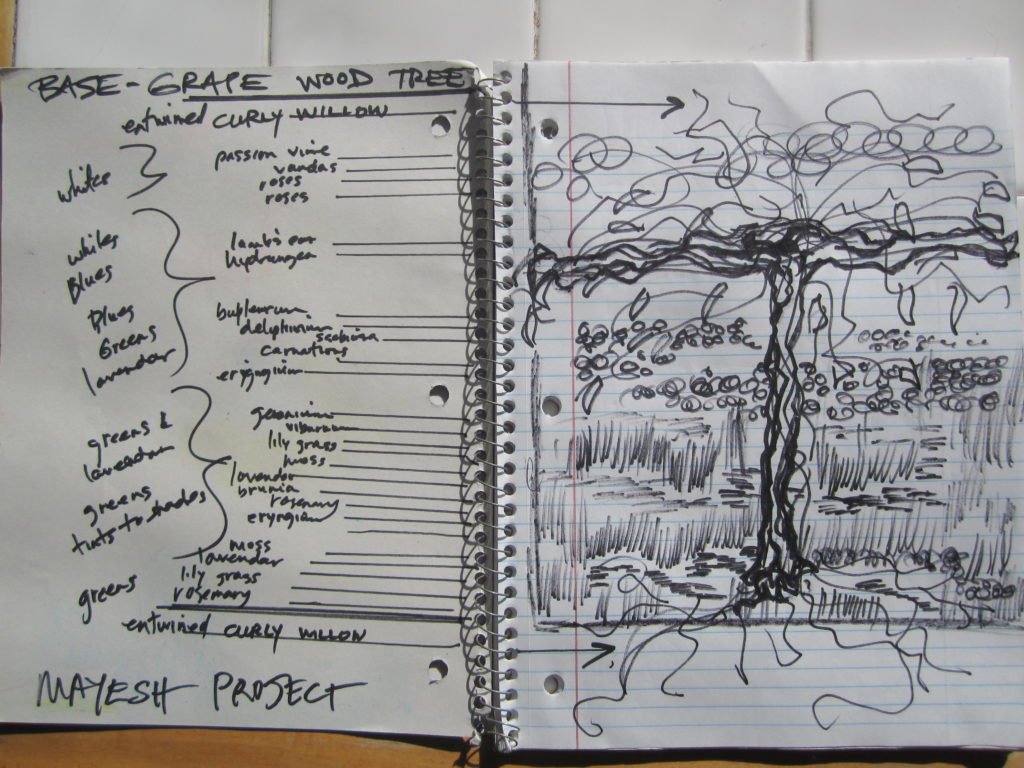 It all started with a call from my friend, Cindy, the manager of Mayesh, Carlsbad, CA. The whole company was hosting a collaboration / competition of their 16 locations across the US ! Each location chose a charity to represent … Cindy chose Heliotrope for Hospice and American Cancer Society for the Carlsbad Branch!         I was thrilled!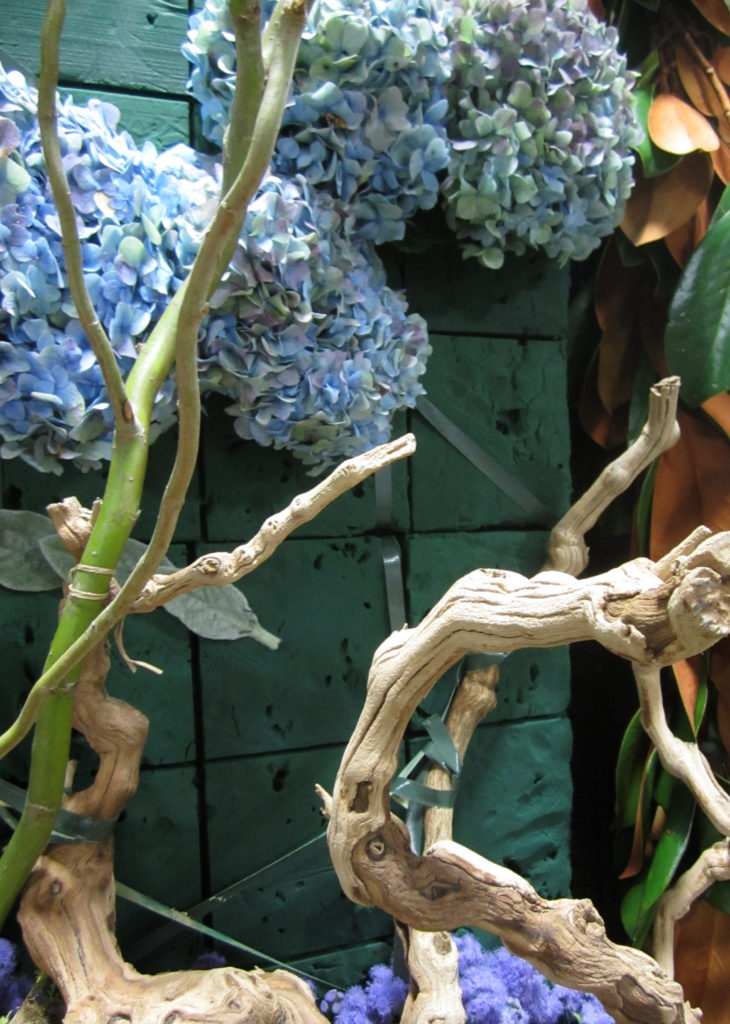 so from my preliminary sketch and list of flowers, I contacted some friends and a few volunteers showed up to help out. We build the base of the tree with a huge trunk of grape wood secured with tape and wire- as the pictures show, the mechanics are not pretty, but essential for the whole thing to stay in place!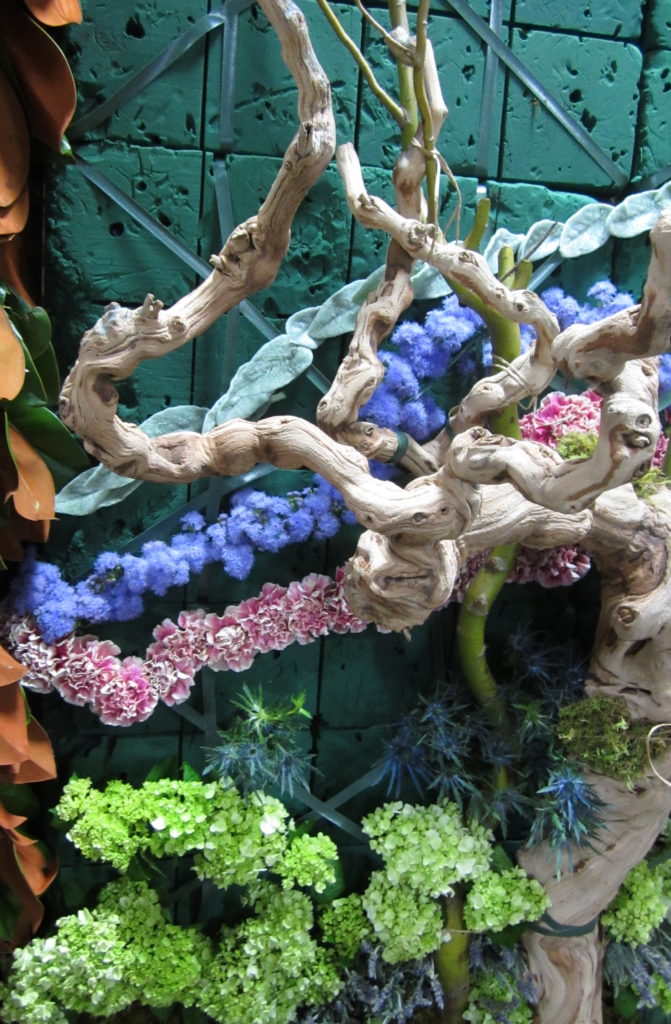 Slowly but surely, with each insertion the layers and terracing of the background came together. Basing with Rosemary (for Remembrance), Lavender (for the calming fragrance and color), moss, velvety scented geranium… up into the green hydrangea, spikey thistle, soft lamb's ear… rows of 'antiqua' dianthus, periwinkle ageratum- a horizon into ombre blues and white hydrangea, roses and orchids spiraling like contrails….. and finally a canopy of curly willow cascading forward, over and back beyond the wall itself- the final design became 3 Dimensional !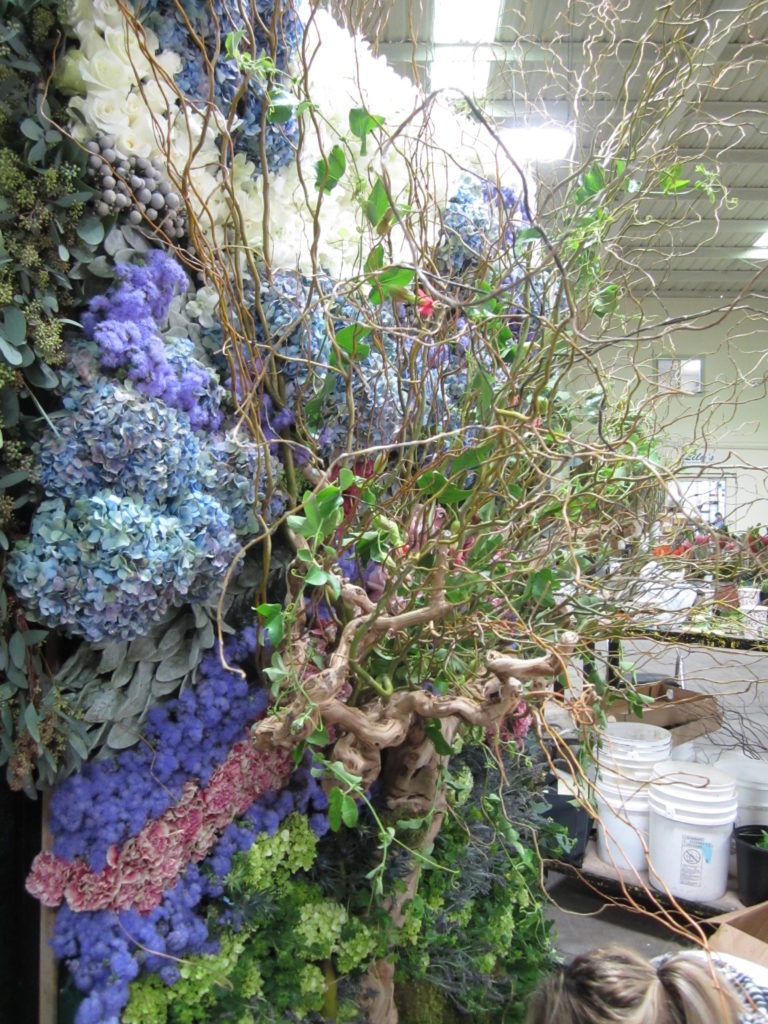 Final details of hand binding a 25 foot seeded eucalyptus garland to drape on the perimeter, framing the wall… magnolia leaves with twine ready for names, thoughts or just one word- when it was finished, we stood back, and beyond the design, we felt what we had really made …  a Tribute Tree,  a Memorial Tree,  a Tree of Life.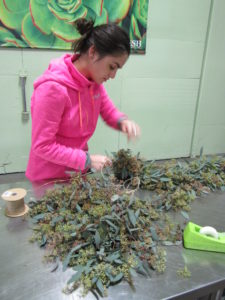 From conception to installation, buying expertise of Rachel and direction of Cindy at Mayesh, and with the design assistance of Sara, Kirsten, Tiffany and Madeleine– this Living Wall, Tribute Tree of Life and Memories became a reality! By the end of the week, it was covered with magnolia leaves, inscribed with tributes and prayers, blessed by tears, including my own… thanks to all who made it possible~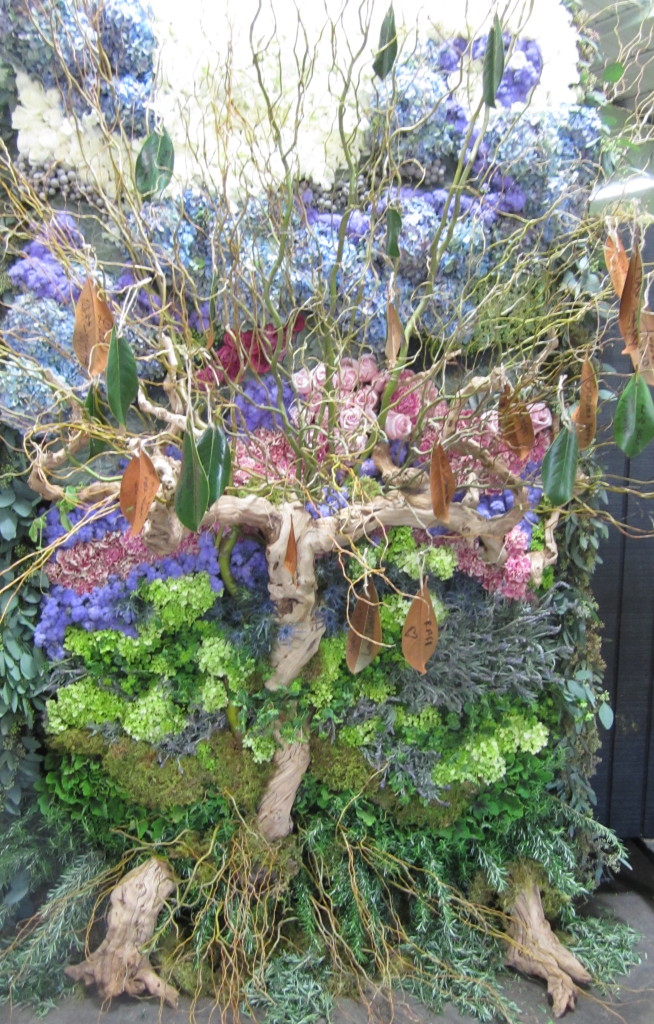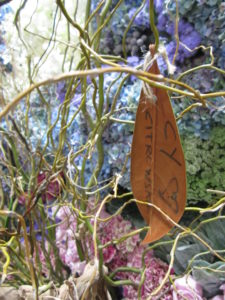 Dedicated to my dad… January 1933-1999