Making It Happen!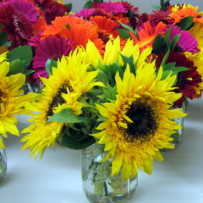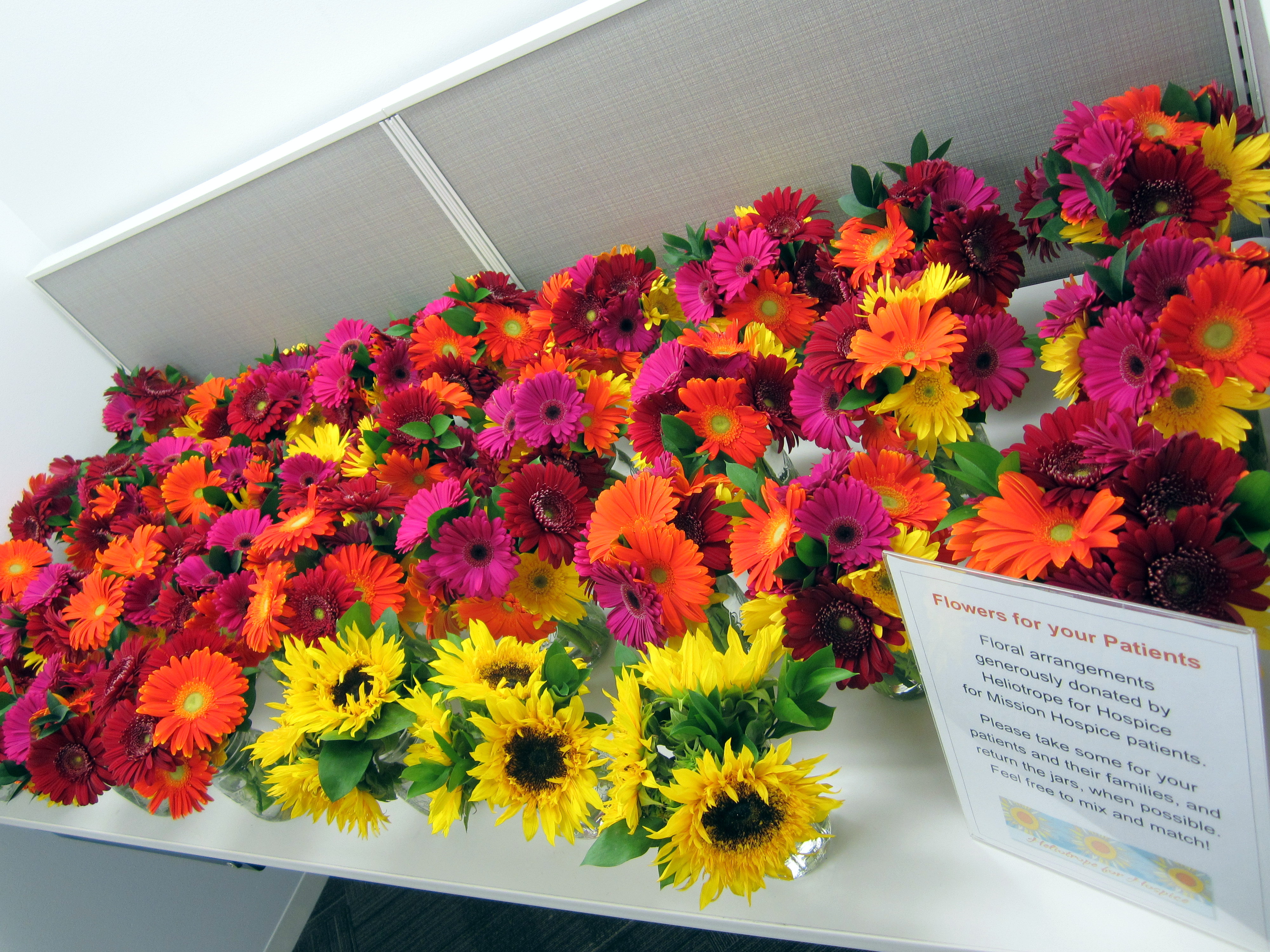 Do you ever wonder if something is possible? even when you think it is, but just don't know if you can do it?
That's where I was, three years ago, when I pondered the idea of starting Heliotrope for Hospice… That's right!! Three years ago, on July 24, I took a leap of faith and decided to Make It Happen…. The first delivery of 24 mason jars full of donated flowers to San Diego Hospice. It was exciting,  emotional … It Needed to Happen, and I was committed to the mission for as long as possible- every Sunday there would be flowers for people in hospice care!
Last year, I posted a 2nd Year Anniversary Announcement, listing so many people who have been instrumental in the success of Heliotrope for Hospice (see past blog post "Time to Celebrate!")  A year has passed, with most of those people still supportive, believing in the gift of flowers to celebrate life!! Check out that post when you get a minute. When I read it, I am reminded of how amazing friends, family and strangers can be, giving of time and unconditional support, Making Heliotrope for Hospice Happen.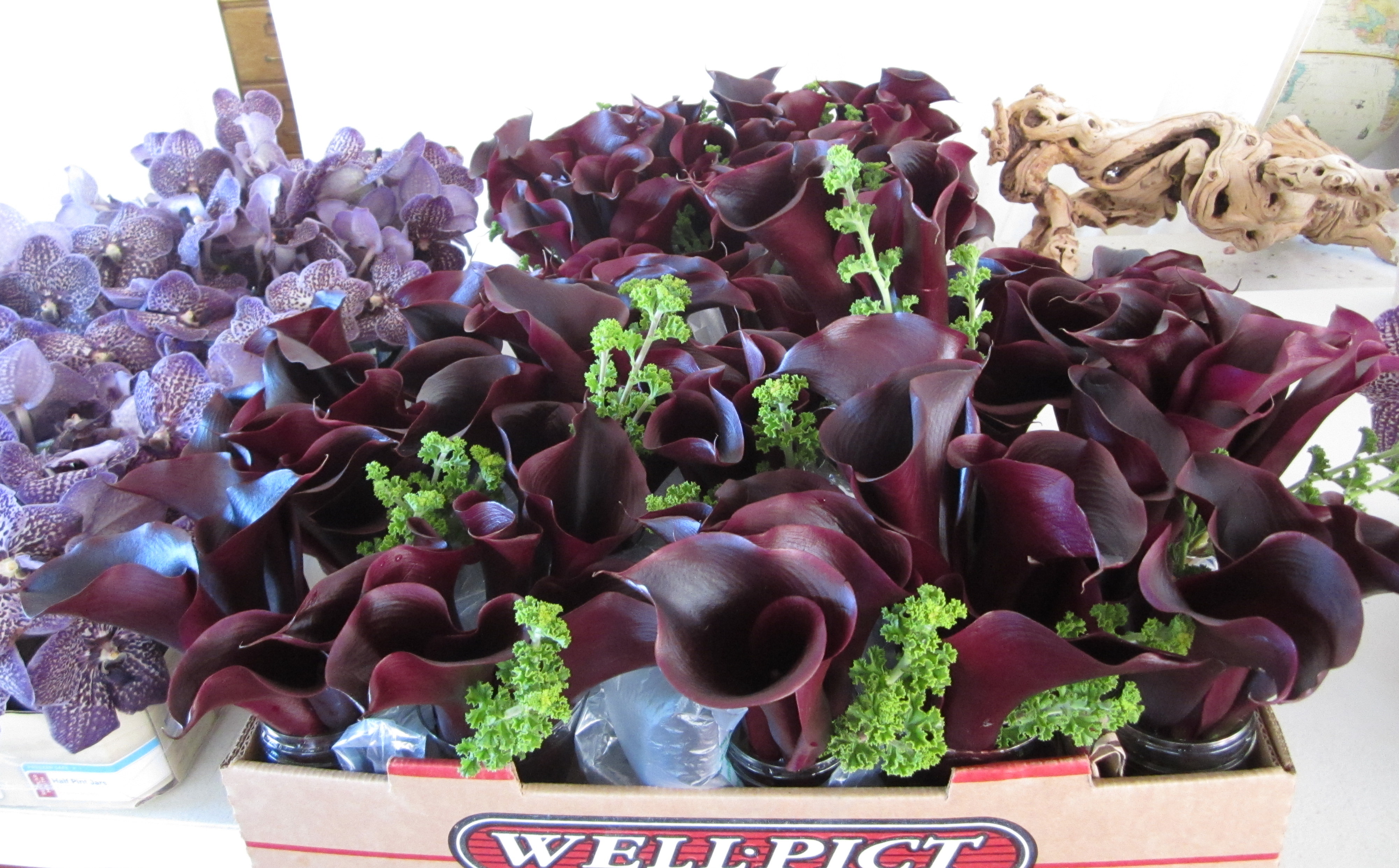 With more flower donations from events and weddings, we began reaching out… to Hospice by the Sea, LightBridge Hospice, Mission Hospice, Elmcroft of La Mesa Alzheimer's Care, Country Hills Assisted Living, the VA Hospice Unit in La Jolla, and the Veterans Home of California in Chula Vista.
Each of these locations have volunteers, nurses, or caregivers that get the flowers to the patients in care, at their facility or to people in home care. All of these people are touched by these flowers…. SO many people I will never meet, but who understand… and they Make It Happen.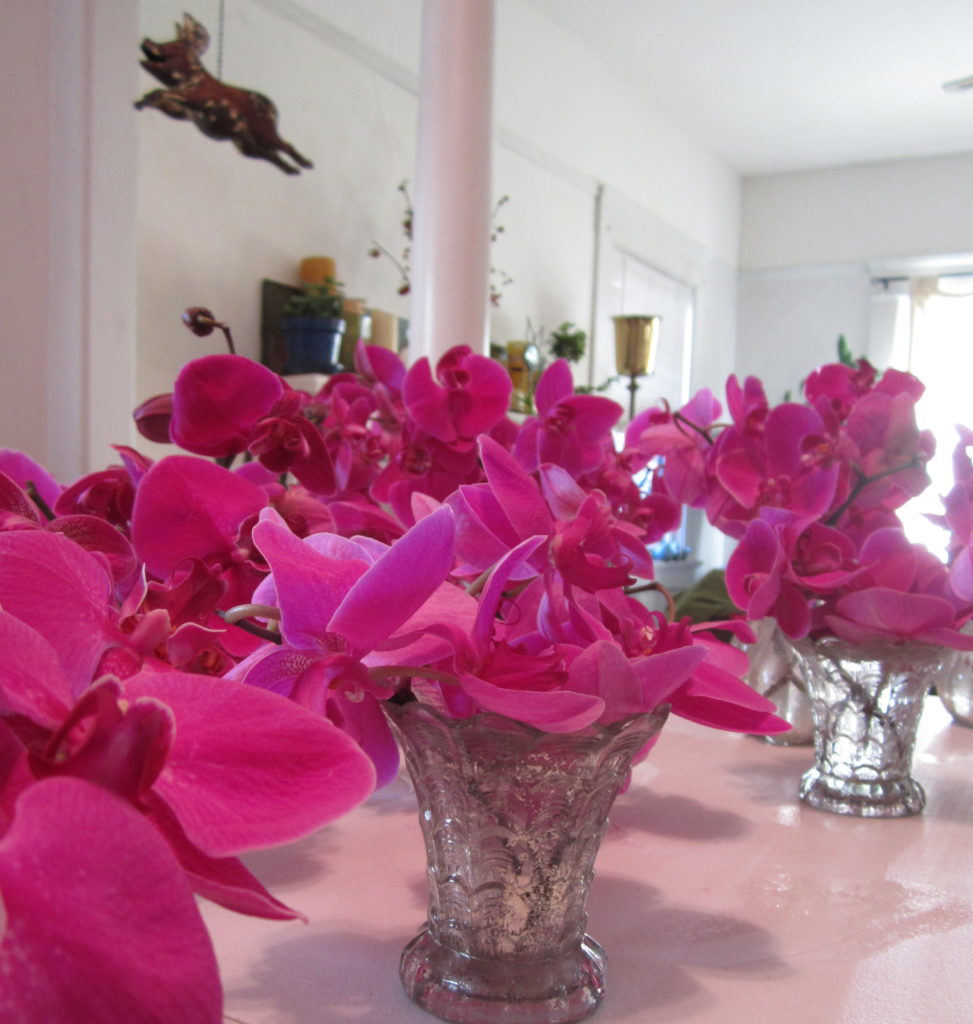 To celebrate this 3rd Year of Heliotrope for Hospice, here is a glimpse into a few Sundays with just some of the people who show up on short notice ! my thanks to you all … from 2013 to 2014, please enjoy the happiness and loveliness of these moments~