Music to my ears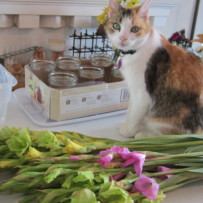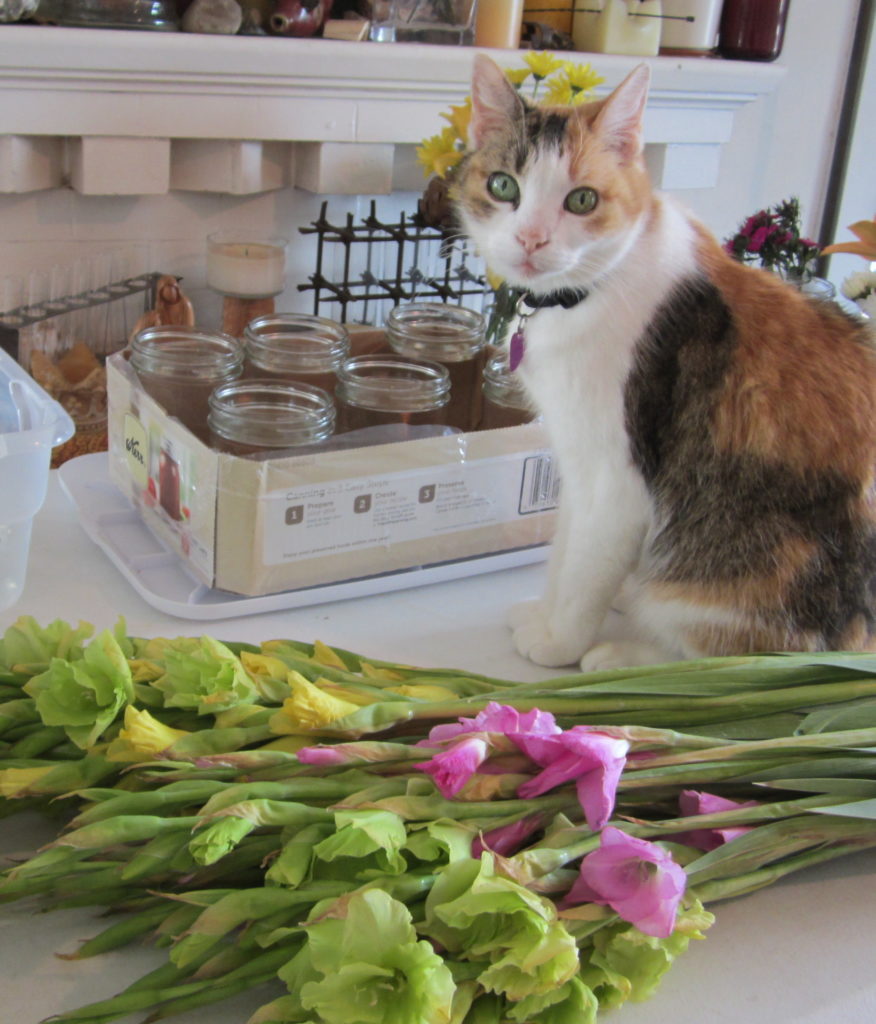 (Baby Girl helping me with hospice flowers)
Did I just hear someone purr? Yes, I believe I did… because something just resonated in my soul.
For those of you who love cats, there is nothing else quite like that sound. If a dog could purr, it would. A happy tail wagging is pretty close to purring, but it's a different kind of happy.  Purring is a "deep within" happy.  So I guess you can tell… I'm a forever fan of cats!
It's been a while since I've shared anything here. Just focusing on getting thru each day. I've been in a funk… Grief does that to you. This past August, my Calico girl of 16 years, Baby Girl (aka B.G.) passed away.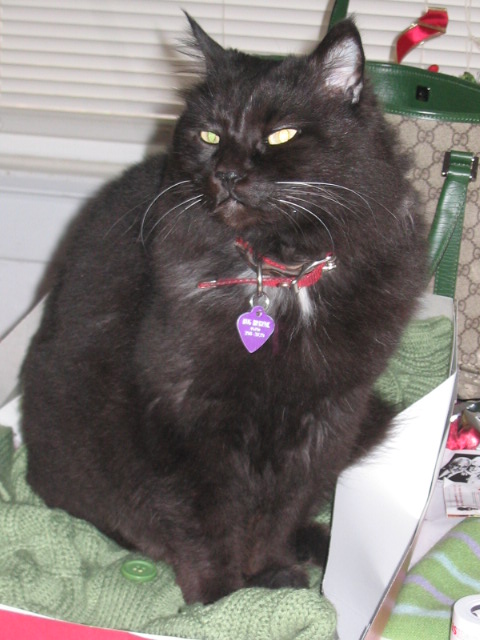 It was tough. It still is. Three years before that, my 18 year old cat, Bug, had passed. He was an ornery one, but hey, 18 years of ornery love is better than a lot of people get from other people!
So, since August 2013, the house was empty of purring.
…when I was growing up, we moved around a lot. I was used to not getting attached to people or places. When I found San Diego, I finally found home. It was time to settle down. Time to commit to a furry baby or two, and get comfortable. So many years together- when I lost them, I lost part of my heart.
Well, it took about 3 1/2 months for me to finally say, no more. I wanted my heart to be full again. I knew there were a lot of cats and kittens  out there, waiting to fill that empty space, wanting to be in a home with someone who needed their love as well.
Just before Thanksgiving, we went to the Humane Society, and out of a zillion kittens and cats, we found who we were looking for- Brea and Ettabug, aka BugEtta! (their new names)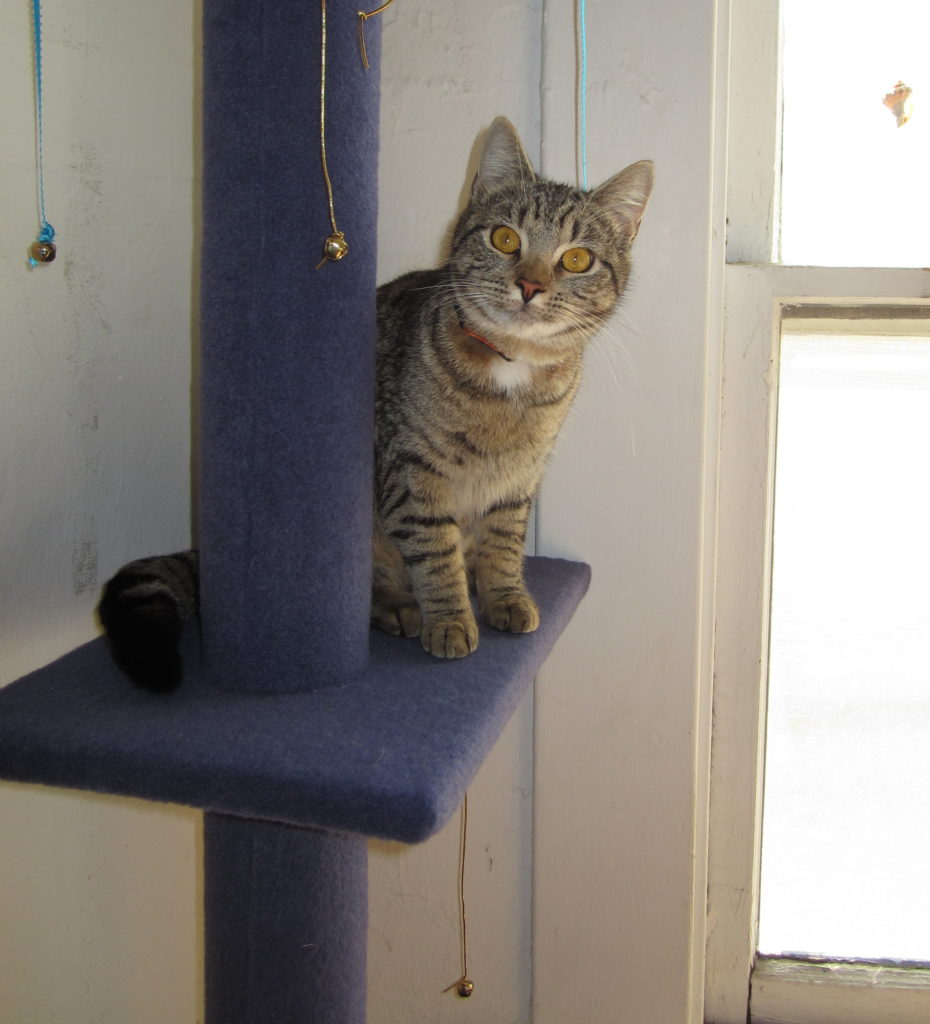 (Brea, on her 3 tier cat stand)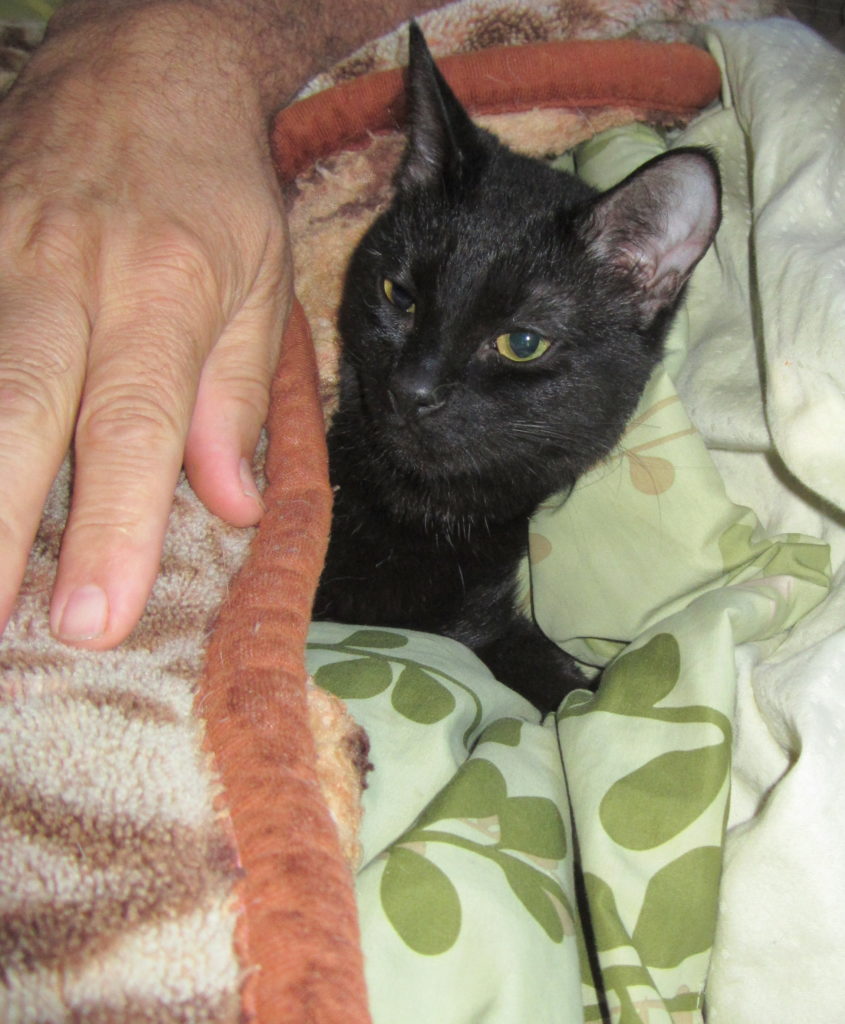 (snuggling Etta, the first night we brought her home)
I still look at them, amazed, and wonder… are they are truly mine?  But when Brea purrs the loudest I've ever heard since Baby Girl (for a tiny cat, she could really motor!), and Etta softly "breathe purrs" just like Bug did…  I know they belong to me.  My heart is whole again. Celebration of life continues, and the sweetest music to my ears and soul plays on.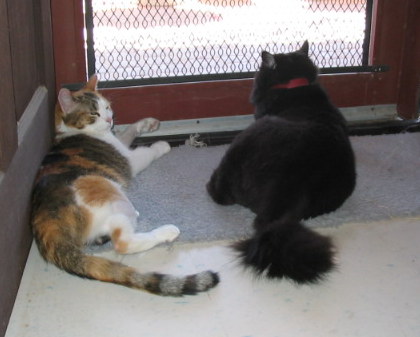 (Dedicated to Baby Girl and Bug… and anyone who can relate to this story)