For the love of flower people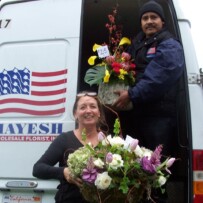 Another amazing January ends, and I am reminded why I love the world of flowers so much! The people in this trade are excited about what they have to offer- whether their business is creating events and weddings, or selling flowers for daily occasions like birthdays and anniversaries, or actually growing the flowers and foliage for a market that showcases premium cultivars . And then there is Mayesh Wholesale Florist, Inc.,  an exceptional wholesaler, who sources the best product in the world, and distributes this wealth of floral beauty across the country in 16 locations!
You've read about Mayesh here a few times … They've donated flowers to Heliotrope for Hospice before (see past blog posts) Their manager at the Carlsbad, California location is one of those people who truly loves what she does.   Cindy Huntzinger is someone who inspires you, even in a short conversation as she is wrapping up the bunches of flowers you've purchased. The personal time she takes for each customer is an investment in good will. Not contrived, but genuine and sincere.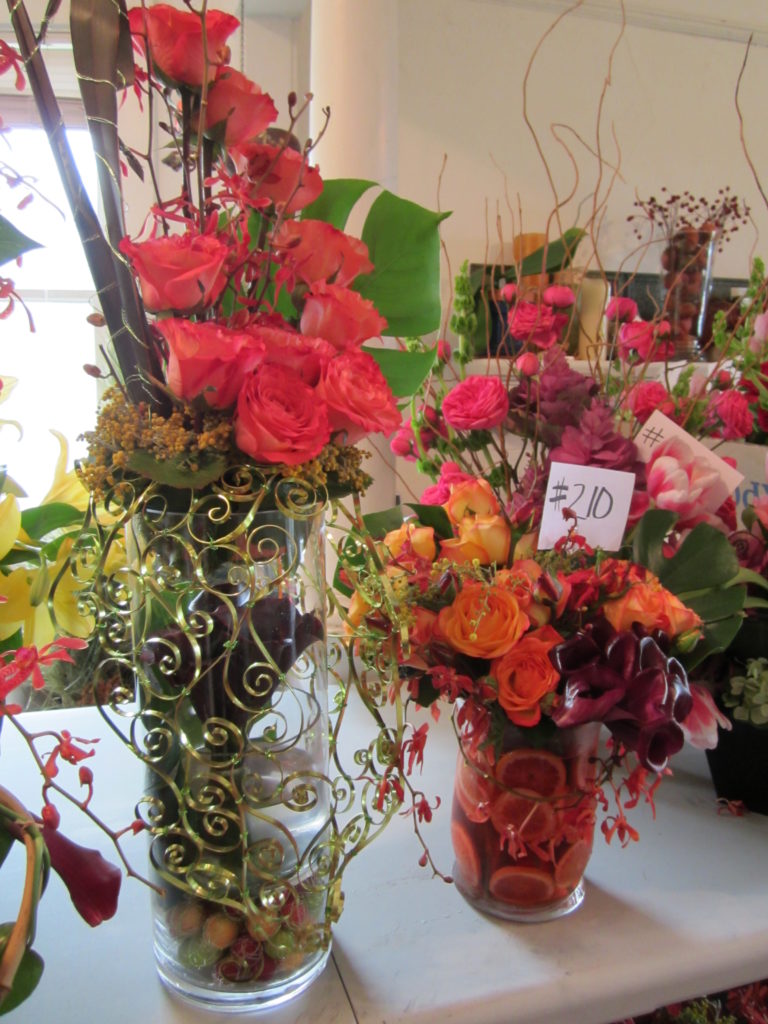 So, when Cindy manages the January Mayesh National Floral Design Competition in Carlsbad, she takes on the huge tasks of procuring the best product, scheduling designer demonstrations and guest speakers, organizing the design competition participation, formatting the program, creating the space and seating, providing generous and tasty refreshments, and marketing the whole event to San Diego County floral professionals- well, it's evident this woman LOVES flowers, and flower people! The positive energy and creativity of designs as well as the wealth of information shared that morning rejuvenated everyone. And afterwards, those gorgeous floral arrangements were delivered to Heliotrope, to be deconstructed, and blossoms clustered into hand tied  bouquets, placed in 72 mason jars, perfect for bedside tables.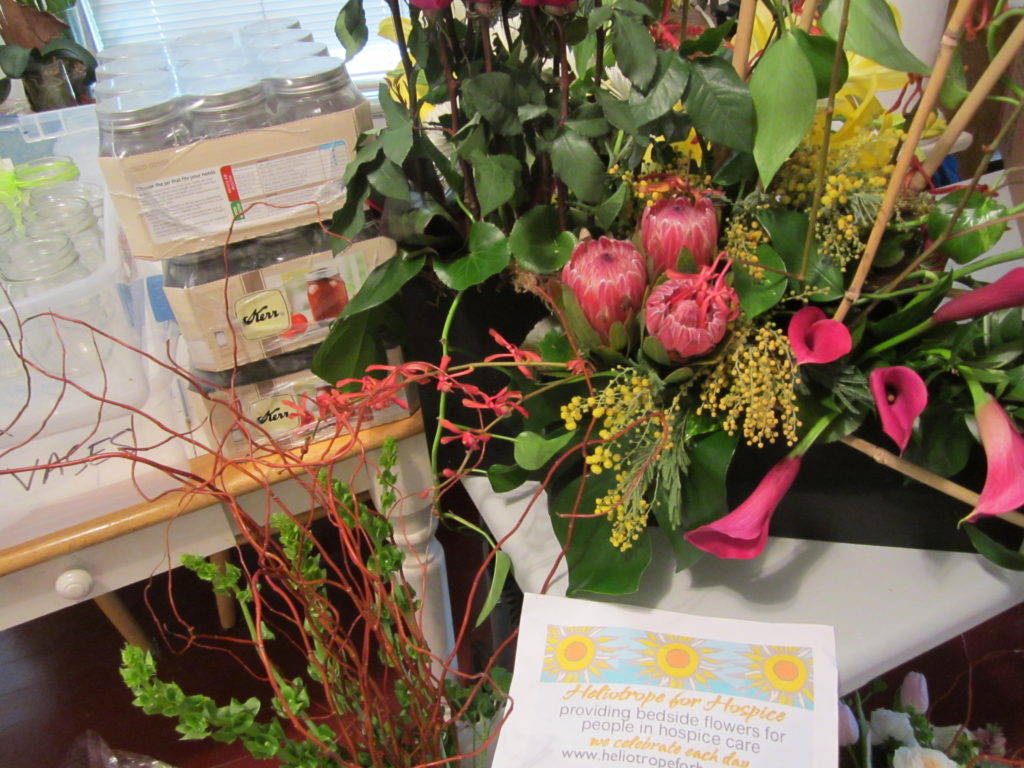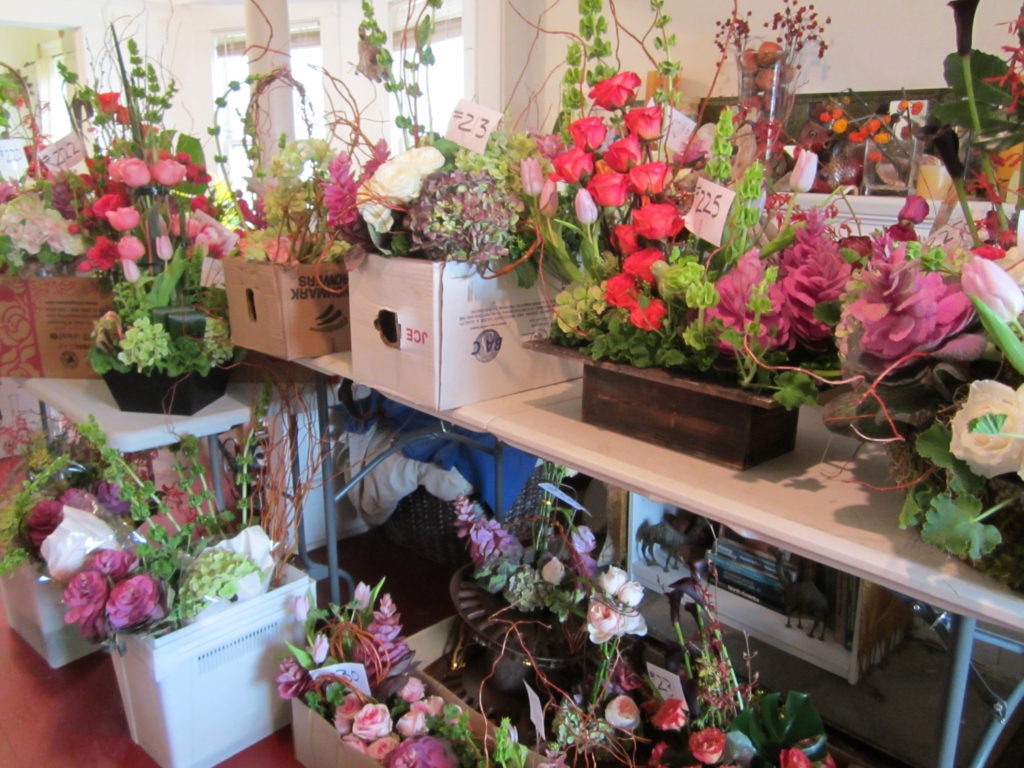 My thanks to Cindy, for your generosity in all things; thanks to Chay for being the strongest delivery driver (those arrangements were big and heavy!); and thanks to my friend Laurie, always ready to lend a helping hand, who worked with me steadily, to create the smaller arrangments received by people in hospice care who need them now… I surely do love the flower people of this world!